By Tom Kelly
Costa Rica has been "discovered" - several times. First came the fishermen looking for the fighting billfish of the blue Pacific, followed by the surfers seeking secluded waves no longer available on the busy southern California coast, and lastly by second-home buyers hoping to lay claim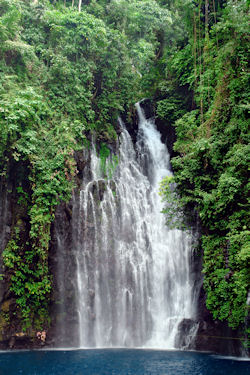 to a cozy spot away from the chaos of their work-day routine.
Despite all the new arrivals, there's still plenty of room to find an isolated lifestyle - and future property appreciation.
Costa Rica now ranks at the top of international tourism destinations and is widely regarded as one of the safest and most popular markets for real estate investment in the world.
According to The Wall Street Journal, more than 83 percent of coastal developed property is owned by foreigners. A fair legal structure, democratic government, favorable tax laws, anonymous protection for banking transactions and equal rights for foreigners under the Political Constitution (property ownership rights) have made the country an example of success for its Latin American neighbors.
The Instituto Costarricense de Turismo (ICT) reported that 1.6 million foreign tourists visited the country in 2005, generating about $1.589 billion.
Costa Rica, bordering both the Caribbean Sea and the Pacific Ocean between Nicaragua and Panama, is slightly smaller than West Virginia and, like most Central America countries, has two basic seasons. The rainy season runs from May to November and the dry season runs from December to April.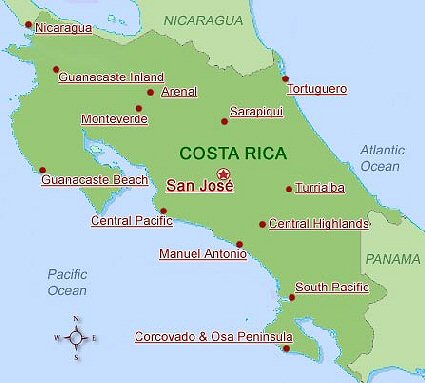 Historically, Costa Rica attracted retirees from the U.S. and Canada, but the boomers are now arriving along with a variety of age groups from Europe.
Bob Davey, a long-time broker in Playa Flamingo, said about 70 percent of his clients are North Americans seeking single-family homes with an ocean view, 20 percent are Europeans, and the remainder come from Central and South America. Some of the most popular northern Guanacaste areas are Flamingo, Playa Grande, Playa Hermosa/Ocotal, and Tamarindo.
"You have to have an open mind to the slow pace and slow service," Davey said. "The Costa Ricans are not a service type of culture like the North Americans. Manana definitely exists in Costa Rica. Be patient and pay attention and you can adapt well."
Tom Kelly, former real estate editor of The Seattle Times, is a columnist and talk-show host specializing in the second-home market. Copies of his latest books - "Cashing In on a Second Home in Mexico" and "Cashing In on a Second Home in Central America," written with Mitch Creekmore, senior vice president of Houston-based Stewart International are available on his website, www.tomkelly.com.