Hard Rock Hotel Panama, Condos Just Released
Farallon, Playa Blanca Beach, Panama
Hard Rock is coming to Panama! 
Hard Rock Hotel Panama will be a 13-story, one-of-a-kind condo hotel.  It will have 450 fully-furnished luxury units that overlook the Pacific Ocean.
This Hard Rock hotel is much anticipated.  In planning and development for almost a year now, it will be the brand's first hotel property in Latin America. 
While there are 121 Hard Rock Cafes in 47 different countries, this will be only the tenth Hard Rock Hotel, although plans are already in the works for more in the future, based on the popularity of the Hard Rock brand.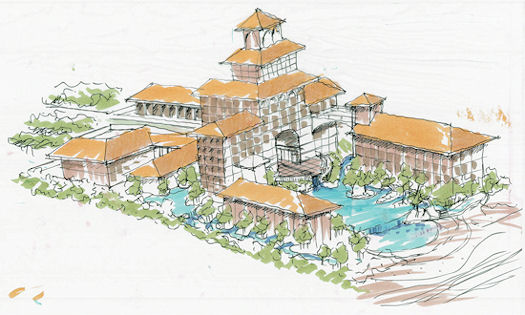 Hard Rock Hotel Panama will have four-star amenities and features including a spa, casino and restaurants.
A True Destination Resort
The Hard Rock Hotel Panama's surrounding natural landscape includes miles of shimmering white beaches, tall palm trees and flowering plants indigenous to Latin America.  It's an impressive backdrop for a resort. 
Hard Rock Hotel Panama will be of four-star-plus quality.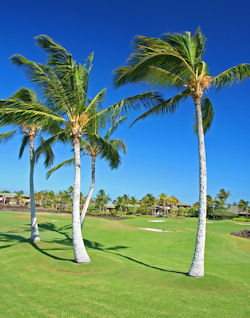 It will have impressive amenities including:
An on-site casino
A 20,000 sq. ft. full-service spa
Signature restaurants
Access to 1,200 feet of Pacific beach
250,000 sq. ft. resort-style pool 
25,000 sq. ft. conference center
Ballroom for smaller, intimate affairs
Various retail stores & boutiques
24-hour concierge services
Valet parking
Hard Rock Hotel Panama is located on the blue waters of the Pacific Ocean near Nikki Beach and is just minutes from everything a vacationer could want.  
Golf fans will find a variety of golf courses are located within minutes of the condo hotel – including one Ernie Els-designed 18-hole course.
Special Incentives for Buyers
Owners of a Hard Rock Panama condo hotel unit will be able to use their home for 28 days each year and then place it in a rental program that will be professionally managed by Hard Rock.
Owners will also enjoy 20 years without real estate taxes, thanks to the Panamanian Government's efforts to boost foreign investment in the country.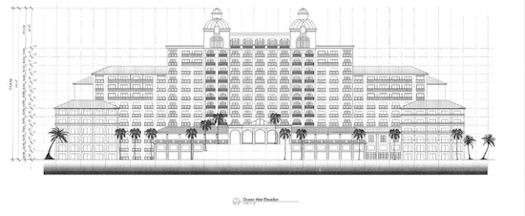 Rear view of Hard Rock Hotel Panama.  Preconstruction prices for condos start at $399,995.
Get in at First-tier Pricing
The condo hotel units in Hard Rock Panama come in studio, two-, and three-bedroom layouts as well as swim-in/swim-out suites. 
Construction on Hard Rock Panama in Playa Blanca, Panama is scheduled to begin in the first quarter of 2008 and last until the fall of 2010.
The condos range in size from 634 to 1,875 square feet.  Preconstruction, first-tier prices start at $399,995 and go up to $1.5 million.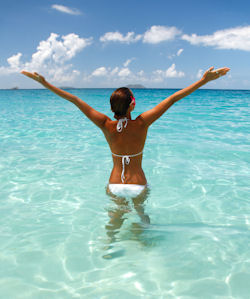 Those buyers who place their reservation early will be able to purchase their units at the lowest prices and will have access to the largest selection of available inventory. 
At this time, Hard Rock Panama is taking numbered position deposits on the first 150 condo hotel units.  A fully-refundable deposit of $20,000 gives the buyer a position from which to choose his or her condo hotel unit. 
During Hard Rock's sales kickoff party, the buyer will have the opportunity to choose a specific condo hotel unit based on your position number.  A deposit now "reserves a place in line."  (Buyers don't have to be physically present to select your unit.) 
Keep in mind that Hard Rock is a very well known and respected throughout the world.  Its properties sell out quickly, and price increases are implemented at each stage of the selling process based on demand.  Buyers who are sincerely interested in becoming Hard Rock Hotel Panama owners are advised to act quickly in order to obtain a unit at the best price.
If you are interested in learning more about the Hard Rock Hotel Panama, please feel free to ask specific questions or request our detailed data sheet. We will respond within 24 hours (usually much sooner). Contact Maria Lopez at Info@CentralAmericaSecondHomes.com or call (305) 944-3090.