Banyan Tree Residences Mayakoba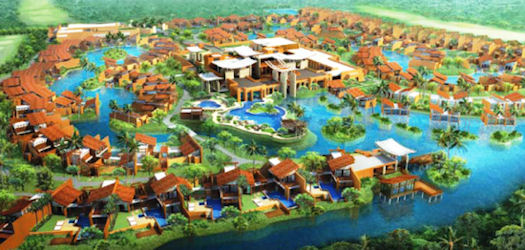 Riviera Maya, Mexico
The Banyan Tree brand is synonymous with prestige and pampering for its highly affluent residents and travelers.  With more than 80 award-winning resorts and spas from Bahrain to Bali, Banyan Tree now offers that same level of sophistication in its new Banyan Tree Residences Mayakoba in Riviera Maya, Mexico.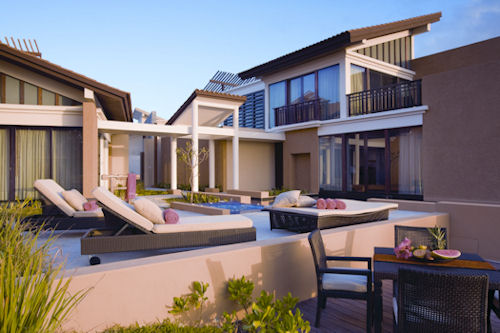 The development offers 132 villas, 50 of which are available as hotel residences.  Owners have the option of entering the units into a rental program. 
At the center of the development lies a water court and large pool.  They are surrounded by second-floor lounges and terraces.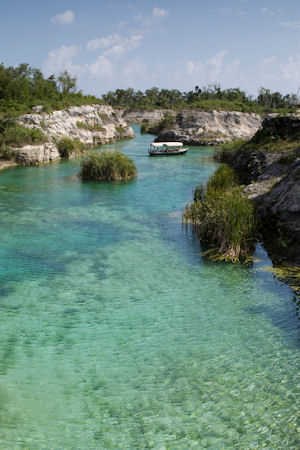 All of the villas are situated on the Caribbean or on one of Mayakoba's pristine lagoons or canals. Each unit has its own personal pool and is afforded natural privacy with native flora and fauna providing a gentle screen between neighbors.
The five-star lifestyle will work its way into every aspect of life at Mayakoba.  From the massage therapists with over 400 hours of training, to the Saffron restaurant, residents will be made to feel that life is about one thing – them.
Among the pleasures in which owners and residents can indulge are:
Banyan Tree Spa
Beach Club
Sushi bar
On-site library
Private pool
The El Camaleon Golf Course – Home of the PGA Tour's Mayakoba Classic
Mayakoba is just south of Cancun on Mexico's prized Caribbean Sea coastline known as the Riviera Maya.  While it's just 40 minutes from the hustle and bustle of Cancun, residents and visitors will discover a very different atmosphere.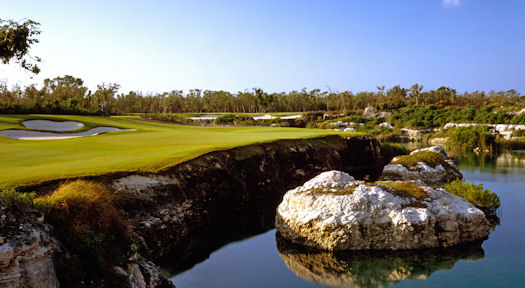 Mayakoba is truly a resort destination, featuring a wide range of culinary and spa experiences – not to mention an 18-hole Greg Norman championship golf course, which offers graceful terrain transitions from sand to sea.
Owning one of the 50 villas eligible for the managed rental program means you could offset some of the costs of ownership, while having a beautiful vacation lifestyle waiting for you at virtually any time.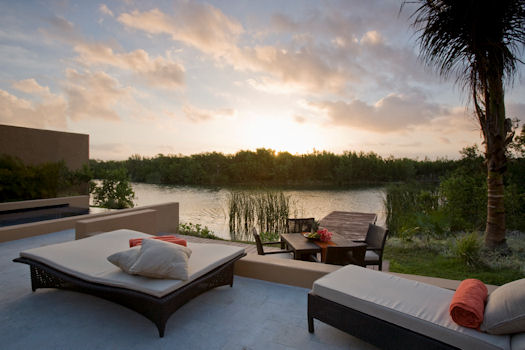 Villas in Banyan Tree Residences Mayakoba vary in size between 3,900 and 6,300 square feet.  Prices range between $1.7 and $4.8 million. The resort opened in early 2009.
If you are interested in learning more about Banyan Tree, please feel free to ask specific questions or request our detailed data sheet. We will respond within 24 hours (usually much sooner). Contact Joel Greene at Info@CentralAmericaSecondHomes.com or call (954) 450-1929 .