Buying Panamanian Property Is Legal and Affordable for Foreigners

Foreign investors love Panama and have targeted this nation as a prime destination for a second home for vacations, retirement and investment.
What's the main attraction? Price. Property in Panama is relatively affordable. Buyers can purchase highly-desirable property in Panama for less than one third or one half what they might pay for comparable property in the U.S.
Buying property in Panama is safe and easy - foreigners enjoy the same property rights as Panamanians. There are over a dozen laws in the country that have been enacted to specifically protect foreign investors. Panama's constitution also protects private property and its owners. Every year, thousands of property transaction are conducted without problems.
Additionally, there is real estate readily available in Panama to suit all budgets and tastes. From a luxurious high-rise apartment, to a tropical beachfront condo, or a breezy mountain retreat, there is a perfect piece of Panama property for every type of person.
Procedure for Buying Real Estate in Panama
The first step to owning property in Panama is to find a property you like. You can work with a real estate agent who knows what's on the market and can explain the pros and cons of each property to you. That agent can help guide you through negotiations and prepare you for the transaction.
Secondly, you should seek the advice of a qualified attorney in Panama to manage the title search on the property and gather all the necessary documents.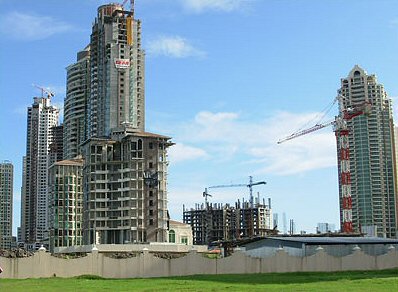 Your attorney should then prepare a contract to lock in the sale of the property and terms as agreed upon by you and the seller. Depending on the seller's terms this may also be the point where you give your deposit to the seller. At this point, you should investigate financing options and have money available in an escrow account.
Once your attorney has determined that the title of the Panamanian property you wish to buy is clean, closing will be scheduled and both you and the seller will sign a final contract on the purchase of the property.
Payment is then made to the seller, the attorney and the broker from the escrow account, however, in some cases, payment is not made to the seller until after the property's public deed is registered in the name of the buyer.
Real Estate Taxes and Closing Fees in Panama
The Panamanian government takes in a 2% tax for the transfer of a property's title. That amount is based on the value of the property as recorded in the deed of sale. As with any real estate transaction, in Panama, you'll most likely pay other fees for notary publics as well as the public registry. These fees will be in the neighborhood of $200 to $300 for the sale of real estate in Panama.
It's customary for the seller to pay the property's transfer tax, however this can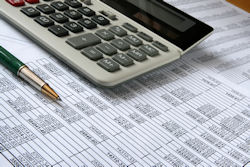 be negotiated and, on occasion, the seller may insist the buyer pay that fee. As for the closing fees, usually, each party pays for their own closing costs, however, in some cases the seller and buyer negotiate terms whereby one or the other pays all the costs. So in general, it depends on what you negotiate with the seller.
While it's legal for foreigners to own property in Panama using their name, it is advisable that those about to purchase property do so in the name of a Panamanian corporation for protection of assets and income tax reasons.
Possession rights (different than a title) should always be held in the name of a Panamanian corporation, and the foreign person/purchaser should be listed as the shareholder of the corporation. An attorney can assist with the process.
Closing costs can vary greatly from transaction to transaction. In general closing costs in Panama include:
A legal property transaction fee in the amount of $1,200 USD

$250 - $350 for the public registry title transfer fee

.5% to 1% of the transaction fee set aside in escrow

A $1,000 incorporation fee (plus tax) to set up a Panama corporation
If the property is already owned by a Panamanian corporation, then #4 is not necessary.
Timeline for Purchasing Property in Panama
Plan on roughly six weeks from start to finish when purchasing property in the country of Panama, however there are a number of factors involved that can change the timeline including prolonged negotiations and the public registry system. Usual property transaction involve the following procedure:
Buyer/seller agree to price and terms.

Lawyers are provided with documentation so they can perform title search

Lawyers draft purchase contract

Buyer/seller review the contract and schedule a date for closing and final signing of the contract.

Buyer sends down payment and legal fees to escrow account.

Buyer/seller sign promissory contract and down payment is made to seller via escrow account.

Final title search is completed.

Buyer moves final payment to escrow account.

Attorneys draft final contract.

Closing takes place and final contract is signed by seller and buyer.

Contract is registered with the public registry so title transfer procedure can be started. (this could take between 2 and 30 days)

Attorneys receive final deed from public registry and prepare final documents to be sent to buyer.
Contract Language
Quite often, English-speaking purchasers become concerned that their contract will be in Spanish and they will miss something vital in the contract. However, Panamanian law does not require a real estate purchase contract to be in Spanish to be legally enforceable. However, if a legal dispute does arise over the contract, it must be translated into Spanish by a licensed translator. Many law firms draft the original contract in Spanish and deliver a translated version at closing so that English clients feel more comfortable.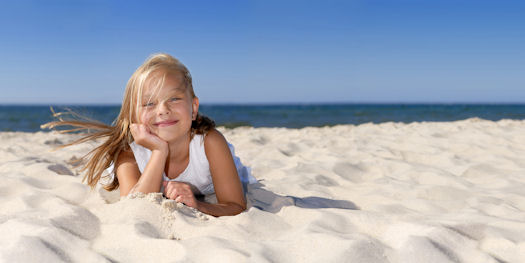 Using Money From a 401K or IRA to Purchase Property in Panama
Using your retirement savings is perfectly acceptable for buying real estate in Panama. It can be put toward the down payment or used to make the entire purchase. There are a number of financial institutions that specialize in the movement of U.S. citizens' retirement funds into self-directed accounts that allow you to purchase or invest in property in Panama.
Down Payment on Real Estate in Panama
Most sellers accept 10% as a down payment after the buyer has signed the promise to buy/sell contract. The money is a sign of good faith that you are serious about the purchase of the property.
While 10% is a fairly typical down payment amount, it's not necessarily standard. Some sellers accept 5% or lower, while some sellers will settle for no less than 50% of the selling price as down payment.
Liability of Buying and "Flipping" Homes in Panama
The major liability for real estate investors who buy and then quick sell or flip homes in Panama is capital gains tax, which can often be avoided through the use of a Panamanian corporation. Buying and selling property in Panama is nearly 100% liability free as long as you deliver exactly what is stated in the final, signed contract.
Tax-Related Information Regarding Panama Real Estate
In Panama, property taxes are only applied to properties with a registered value that is over $30,000 USD. Registered value is the value, which is contained within the public deed in the Public Registry. The maximum annual property tax is 2.1% for any real estate valued above $75,000 USD.
Property title transfer taxes are also something to keep in mind when buying and selling real estate. The Panamanian government charges a 2% tax on either the most recent property value or the sales price, whichever is greater. This is why many investors use corporations in Panama to hold ownership of a property so that when they sell the property, they are simply selling shares of the corporation and avoiding a title transfer and the 2% tax.
Panama uses a system of short- and long-term capital gains tax. This rate differs between corporations and individuals. Until 2006, real estate owned by a Panamanian corporation could be sold without paying capital gains since only the shares, and not the real property, was changing hands. This loophole has now been removed by the government.
Financing and Insurance Options for People Purchasing Property
There is no shortage of banks in Panama to help you reach your goal of owning real estate in Panama. Whether it's for investment, retirement or simply a place to vacation in the winter, banks in Panama are very capable of helping you with financing. Some choices include Scotia Bank, HSBC, BAC International and Banco Nacional de Panama. Many banks in Panama have parent companies in the United States and Canada.
Unless a loan is backed by collateral such as a bank deposit, or other liquid asset, banks have general criteria that must be met before you are given a loan:
The real estate must be titled in the public registry of Panama.

The property must be located in an approved region.

The property must have certain improvements (house, garage) with a value.

The bank will only finance up to 70% of the purchase price of the property.

The bank will mandate that the purchase price not exceed the appraised value of the property.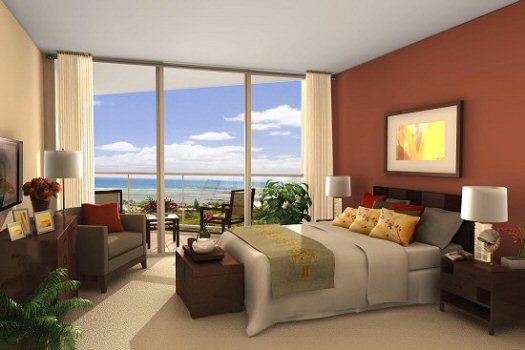 In terms of loan documents, the majority of banks in Panama have requirements that differ in some ways from loans in the United States and other countries.
To process a mortgage loan in Panama, most banks will require:
A photocopy of your current, unexpired passport, including all pages within

A photocopy of one additional form of photo ID

Two original financial letters of reference

Two references from a commercial, professional or personal source

A photocopy of a utility bill showing a physical address that matches the other documents

A complete resume

Financial statements and tax returns for the past two years

A photocopy of the registered title deed and registered survey of the property you wish to buy

Original certificate of title deed from the public registry of Panama

A complete property appraisal by an approved appraisal company
Loan rates are typically the same as those in the U.S., and can depend on a number of factors that include the type of property you are buying in Panama (commercial, investment, etc.), the age of the dwelling, loan terms, applicant age and status (retired, self-employed, etc.), and collateral offered to the bank.
Those who are of a certain age and on a fixed pension may be qualified to receive a special discount on mortgage rates. There also special incentives for first-time buyers in which the buyer and the property meet certain requirements for interest rate and tax discounts:
The buyer MUST be a first-time buyer in Panama.

The property being purchased in Panama must be newly built.

The real estate must be for residential purposes.

The loan amount must be between $25,000 USD and $62,500 USD

The amount of the financing cannot be greater than 95% of the appraised value of the property.

The property must be titled.

The loan must be for a term of 15 years or less.
While this may seem like a lot to go through to buy property, the process tends to go very smoothly. Appraisals usually cost between $150, and $1,000 USD, depending on the size of the property. The larger the property in Panama and the greater the distance from an urban center, the more money the appraisal will cost.
Home inspections cost between $50 and $300 and are, again based on the size of the property and type of property.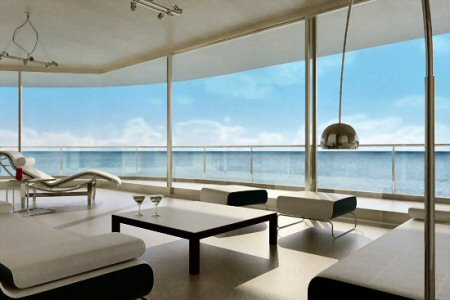 Title insurance for properties in Panama is available and offered by reputable international companies, but is not necessary to obtain financing. Title insurance costs roughly 1% of the value of the property with a minimum of about $1,000.
Final Notes on Buying Property in Panama
The quality of life combined with great values have made Panama a popular place for foreigners to buy real estate. Mainstream media, American TV programming and entertainment, excellent healthcare, reliable infrastructure, a the U.S. dollar as currency - these are all influenced by Panama's close ties with the United States. The country of Panama truly is a tropical paradise with a warm attitude toward foreigners, low crime and an eco-friendly way of life.
Real estate in Panama is still relatively affordable. You can buy a desirable home or residence in an upscale neighborhood for between 1/3 and ½ of what the property would cost in the United States. Panama has real estate to suit any taste and budget.
The economy in Panama is also booming. With a $5.2 billion Panama Canal expansion will come a huge influx of money into the already strong economy of Panama. The canal's contribution to the Panamanian economy will nearly triple with this project and with this will come appreciation in Panama real estate values - especially in the areas next to the canal.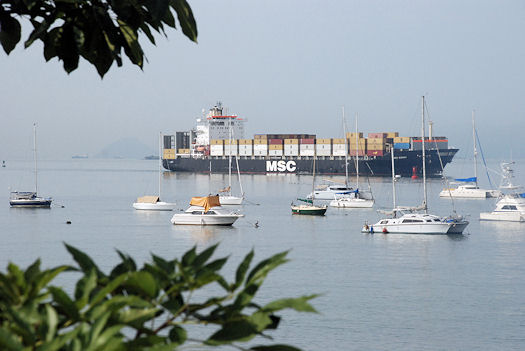 If you have more question about purchasing property in Panama, don't hesitate to contact us. We have the knowledge, the contacts and the integrity to answer all your questions and handle your real estate needs.
Info@CentralAmericaSecondHomes.com
(954) 450-1929
* The information above is general background about purchasing property in Panama and is not meant as a substitute for the advice of your attorney or accountant, who can take into consideration your individual situation.