Q. Can foreigners own property in Panama?

A. Yes. All citizens and foreigners are equal under the Panamanian Constitution. Anyone can own property in Panama. And, while not required by Panamanian law, it is advisable to establish a legal entity to buy land and engage in the building or purchase of a house.

Q. Do foreigners enjoy the same property rights as Panamanian citizens?

A. Yes, with one exception: foreigners cannot acquire land within 10 kilometers of the country border and on islands that have not been declared a special development area.

Q. Why do so many foreigners choose to buy a second home or retirement home in Panama?

A. The main reason that foreign investors have targeted Panama is cost. Property in Panama is relatively affordable. Buyers can purchase highly-desirable property in Panama for less than one third or one half what they might pay for comparable property in the U.S.

Buying property in Panama is safe and easy - foreigners enjoy the same property rights as Panamanians. Additionally, there is real estate readily available in Panama to suit all budgets and tastes. From a luxurious high-rise apartment, to a tropical beachfront condo, or a breezy mountain retreat, there is a perfect piece of Panama property for every type of person.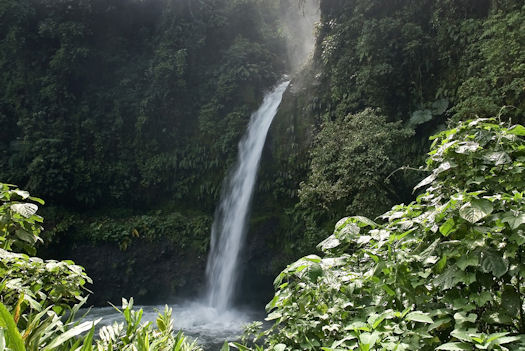 Q. What makes Panama appealing besides affordable prices?
A. Panama is the most North-American in makeup of any nation in Latin America. Panama has most of the conveniences found in the U.S. from Direct TV, to American movies, to excellent health care. Plus, the major cities have the amenities and comparable infrastructure to the U.S.
Panama is truly a tropical pardise with almost zero violent crime and an extremely hospitable attitude toward foreigners. The country is peaceful, has a low population density and almost no pollution. It uses the U.S. dollar as currency so there is never any currency exchange issues.
Whether investors just want a place where they can relax on the beach and surf in the ocean waves, or relax on a mountain top in the cool highlands, Panama has it all.

Q. Why is there a sudden surge in interest in Panama property as an investment?
A. Panama's recent vote to start a $5.2 billion expansion of the Panama Canal will result in a huge injection of money into Panama's economy. Canal officials say the expansion, due to be concluded in 2014, will create up to 40,000 jobs. By 2014, the Canal is expected to contribute $1.3 billion a year to the nation's treasury, up from $580 million today. The entire country will benefit, and real estate, especially property near the Canal, will likely appreciate significantly.

Q. How is title to property held in Panama?

A. The Republic of Panama has one of the most sophisticated Public Registry systems in the region. The Public Registry Office keeps records of all titled properties in all nine provinces of Panama.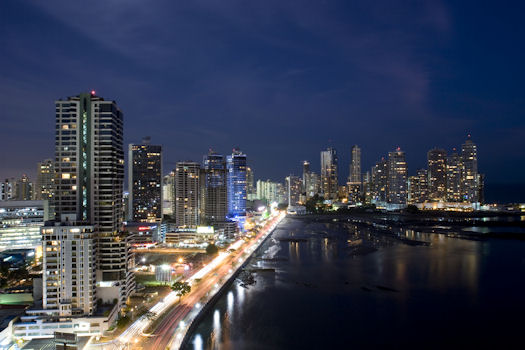 Q. Is Panama attractive to retirees?

A. Panama has tried to encourage foreign investment by appealing to affluent retirees. For that reason, the requirements to own property and establish permanent residence are not nearly as onerous as in some other countries.
Foreign retirees who want to make their home in Panama must get a pensioned tourist visa. This visa will include the right to import up to $10,000 worth of possessions for personal use duty-free, as well as the duty-free import of a vehicle every two years.
A huge plus for retirees, both foreign and domestic, are discounts of 10%-50% at restaurants and hotels, for transportation and many medical services, and for some financial dealings.

Q. What other retirement incentives are offered for foreign investors in Panama?

A. Retirees are eligible for many outstanding incentives that include:
Import tax exemption for household goods
Tax exemption to import a new car every two years
25% discounts on utility bills
25% discount on airline tickets and 30% on other transportation
15% discount on loans
1% reduction of home mortgages for homes used for personal residence
20% discount on doctor's bills, 15% on hospital services if no insurance applies
15% off dental and eye exams
10% discount on medicines
20% discount on bills for professional and technical services
50% discount on entrance to movie theaters, cultural and sporting events
50% discount at hotels during Monday to Thursday, 30% on weekends
Q:  Does Panama offer any tax exemptions to foreign buyers?
A:  Yes.  This tax exemption is an exciting benefit of buying property in Panama and applies to nationals and foreigners who buy property in Panama.
A major incentive to buy a condo hotel unit, or any property for that matter, in Panama is the 20-year property tax exemption law.   The law was first passed by the Panamanian government in 1990 as a way to encourage economic growth and investment. The exemption mandates that buyers of new homes or condos do not have to pay property tax for up to 20 years.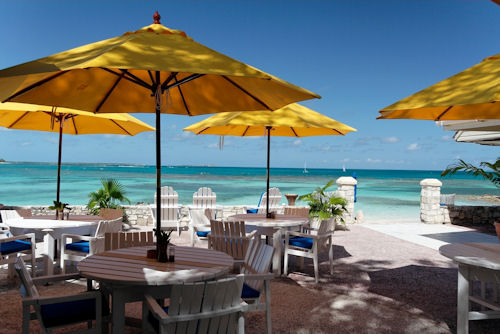 After several extensions to the law, it finally expired on August 31, 2007.  But, the government saw the benefits of the exemption and introduced new ones of 5 to 15 years depending on a particular property's value.
Developers, real estate agents, and construction companies lobbied the government for the return of the 20-year 'blanket' exemption, but the government wouldn't budge, until now.
In late December, 2007, Panama extended the 20-year tax emption until the end of 2009. This means buyers who close on a property before December 31, 2009 are exempt from paying property tax for 20 years.  Maybe it's time to take another look at Panama properties.  Of course, buyers should check with a project's developer and/or their personal accountant to ensure that this law applies to their purchase.
Q. When selling real estate property, does the seller have to pay a transfer tax?

A. Yes, sellers of real estate are required to pay a 2% tax for each transfer of property. Real estate transfer tax can be offset as a direct credit against the income tax levied on the capital gain arising from the sale, if any.

Q. What types of property are foreign buyers purchasing in Panama?
A. Foreign buyers purchase single-family homes, condominiums and also a relatively new type of real estate called condo hotels.

Q. What are condo hotels and why is it becoming popular in Panama?
A. The condo hotel concept has been rapidly gaining acceptance all over the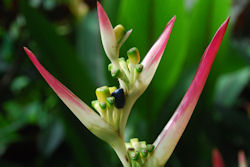 world. Panama has joined in by planning to build several outstanding condo hotel resorts.
The condo hotels are four- or five-star resorts offering fantastic amenities like full-service spas, fine-dining restaurants, pools, concierge services and more.
These vacation homes are ideally suited for international people buying a second home because owners can use their condo hotel unit when they want.
When they're not in residence, their condo can be placed in the hotel's rental program, and they will receive a share of the revenue it generates.
Plus, the hotel takes care of cleaning and maintaining the property, operating its many amenities, and promoting it to attract hotel guests. It is hassle-free second home ownership at its best.

Q. Are Panama condo hotels appropriate for retirees?

A. Yes, they're an excellent solution for retirees who may want to spend a few weeks or months a year in a warm climate and a resort atmosphere but don't want any of the typical responsibilities like property maintenance associated with home ownership.

General Information About Panama
Q. What's the capital of Panama, and what are some major cities?

A. Panama has two main cities: Panama City, the capital, and Colon, on the Caribbean Coast.
Panama City is the main economic center and Colon is a city that houses the largest free trade zone in all of the Americas. David is Panama's third most populous city and is located at the center of a rich farming region.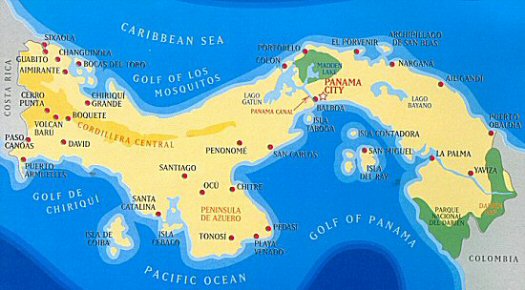 Q. What about the government and economics of Panama?

A. The government of Panama is democratic and is trying to make it easier for foreigners to buy real estate and live in the country.
The economy is broken down as follows: 74% service, 16% industry, and 10% agricultural.
The country's inflation rate has averaged less than 2% per year over the past 40 years which is extremely rare south of the United States. Panama's economy is one of the best performing economies in Latin America.

Q. What is the climate like in Panama?

A. In Panama, there are two distinct seasons: The dry season-summer, or verano-(January-May); and the rainy season-winter, or invierno-(May-December).
The dry season is considered the tourist season. The rainy season brings regular afternoon showers of short duration. Panama City has a an average temperature of 78 degrees F.

Q. Where does the word "Panama" come from?

A. "Panama" means "abundance of fish" in Indian language, and Panama lives up to this name as a world-class sport fishing destination.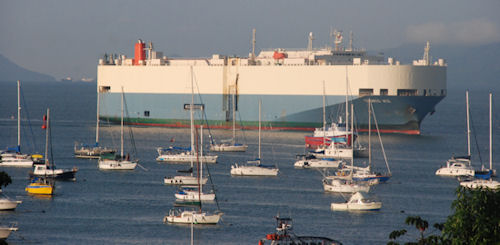 Q. What is the best way to travel to Panama?

A. Panama has good air connections with destinations throughout the Americas and part of the Caribbean and Western Europe. International flights arrive at and depart from Tocumen International Airport, 15 miles northeast of Panama City.
Carriers serving Panama with nonstop or connecting flights include:
American Airlines, Continental, Delta, Iberia, Air Madrid, Copa (the national airline of Panama), TACA, LACSA, and Cuban. Another international airport is expected to open in Playa Blanca, Panama in 2008.
Panama's gateway cities in the United States are Atlanta, Houston, Los Angeles, Miami, Newark, Raleigh-Durham and Orlando. The busiest flight is Miami-Panama City, which takes just under three hours.
Q. What are Panama's most popular attractions and tourist activities?

A. The country's most famous attraction is, of course, the Panama Canal, the world's grandest shortcut and one of the great engineering marvels of all time. It is currently undergoing a major expansion which will greatly increase its capacity as well as attract millions of visitors in the coming year. The U.S. relinquished control of the Panama Canal in late 1999.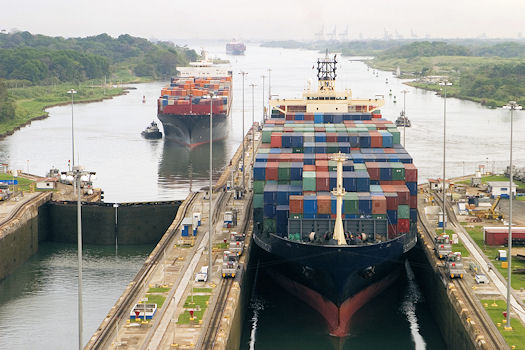 There are several superb tourism activities that can be easily reached from Panama City. There are five golf courses in or near the city and beach areas. Dining is excellent in Panama City, and there are numerous. bars, discos and cafes. In addition, there is birding, diving/snorkeling, ecotouring, fishing, hiking, rafting/kayaking, surfing, and more.
The Parque Nacional Coiba is one of Panamas's ecological treasures, and its rich aquatic life has earned comparisons to the Galapogos Islands.
Panama boasts the largest number of bird species in Central America. Bird watchers consider Panama as one of the world's best birding sights.

Q. What outdoor activities does Panama offer?

A. Panama's exciting attractions include world-class deep sea and lake fishing, surfing, wild-water rafting, kayaking and trekking throughout the country.
There is also first-class diving and snorkeling in Bocas del Toro, Coiba Island, the Pearl Islands, Isla Grande, the Golfo de Chiriqui and even in the Panama Canal.

Q. Is Panama safe?

A. Yes. Like many countries, Panama sees poverty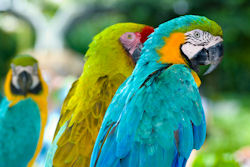 and richness, and often the division is obvious. However, Panamanians are very charming and welcome tourists and foreign residents.

Q. What precautions should be taken to avoid health risks while in Panama?

A. No special precautions are needed for travel in Panama. The only exception would be for travelers planning remote and uninhabited parts of the jungle for several days.

Q. What currency is used in Panama?

A. The U.S. dollar is the main currency in Panama.

Q. Do most places in Panama accept American credit cards?

A. Yes. All major credit cards are widely accepted. Traveler's checks are not as convenient as most banks and hotels charge a fee for cashing them.

Q. Are there any national parks in Panama?

A. South of the city of David, the Golfo de Chiriqui is home to the "Parque Nacional Marino Golfo de Chiriqui," an immense national marine park protecting 25 islands, 19 coral reefs and an abundance of wildlife.
Other national parks located at the Peninsula de Azuero are: Montuoso Forest, Reserve, Cerro Hoya National Park, La Tronosa Forest Reserve, Isla Cañas Wildlife Preserve, Isla Iguana Wildlife Refuge and Peñón de la Onda Wildlife Preserve.

Q. Is living in Panama like living in a third-world country?

A. No, not at all. Panama has a good infrastructure with excellent services such as Internet access, cable TV, good cell phone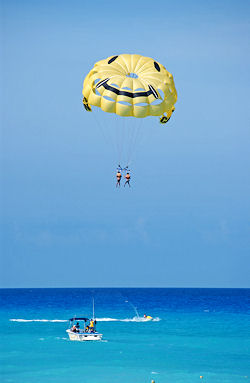 service and reception, access to American-style products and services, and affordable quality healthcare.
In many retirement havens, foreigners must give up many of the technologies and amenities they enjoyed in their home countries. But, in Panama, foreigners will find that the country offers the state-of-the-art benefits and conveniences usually found only first world countries.

Q. How does the cost of living in Panama compare with the U.S.?

A. Prices are generally less expensive than in the United States, but, as with most countries, things are more expensive in the capital than in outlying areas.
Food prices can be comparable or less expensive depending on whether the product is local or imported.

Healthcare is substantially less costly than in the U.S.

Q. Is hiring a maid feasible?

A. Definitely. Most homes are equipped with a maid's quarters. Typical salary for a maid is approximately $200 per month plus food and housing.

Q. Does Panama offer good health insurance?

A. A number of companies offer a wide range of insurance options. Premiums usually between $40 and $200 per month, depending on coverage.
Also, most doctors in Panama are educated in the U.S., and quality standards in Panamanian hospitals often meet the standards of hospitals in the U.S. There is at least one hospital in each of the major cities of Panama.

Q. Can foreigners bring their dog or cat to Panama?

A. Yes, foreigners can bring pets, and the country has made this a very easy process. A veterinarian located at the airport will inspect the animal and give it any required shots.
Pet owners will be charged a fee for the various forms and shots, but the animal will not need to be quarantined. Foreigners should bring all related paperwork for their pet.

Q. Does Panama have a reliable banking system?

A. Panama has about 90 banks. Of these 90, over 40 bear a general license, which allows them to provide general banking services to local and foreign residents.
Panama's banking system is well regulated, and differs from other countries in that banks must have a physical presence (offices, staff, operations, etc.) and comply with all required laws and asset minimums, as well as with banking rules and regulations.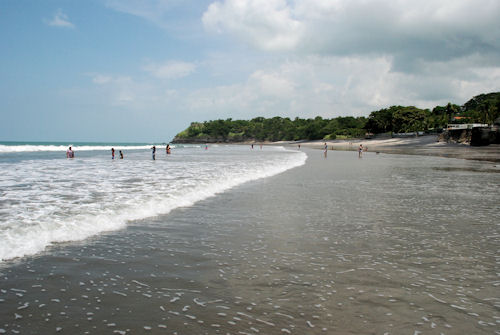 Q. Do foreigners need a visa to visit Panama?

A. Most foreigners enter Panama with a Tourist Visa or a Tourist Card, which allows them to visit the country for a 30-day period. The visa is renewable for two successive periods of 30 days each, but, the request must be approved by visa authorities.
Currently, almost all Latin Americans and U.S. citizens are allowed to enter Panama with a "Tourist Card," which can be obtained from nearly all airlines flying into Panama, while the tourist visas are issued by the Panamanian Consuls.
All foreigners who stay in Panama for more than 30 days must be registered with the Immigration Department and will need an exit permit to leave the country.
A valid passport is also required to enter the country.

Q. How can a foreigner obtain a permanent resident visa?

A. Under Panamanian Immigration laws, there are different kinds of visas that authorize an alien to reside in Panama provided they meet the established requirements.
Tourist Pensioner Visa (Turista Pensionada): this is designed for people whose pension from a government entity or private corporation is $500 or more ($600 or more for a couple).
Private Income Retiree Visa (Rentista Retirado): this visa is designed for people who, despite not receiving a monthly pension, are no longer working and have received a lump sum retirement payment which may be deposited into a five-year certificate of deposit with the National Bank of Panama, yielding a minimum of $750 a month.
Person of Means Visa (Solvencia Económica Propia): this visa is designed for those, not employed or starting a business, but living of their own means. The person must have a one-year certificate of deposit in any bank in Panama with a minimum of $100,000. Upon applying for renewal of the visa, the certificate must also be renewed for one more year.
Investor Visa (Inversionista): this visa is designed for those who want to start a business in Panama with a minimum investment of $100,000 and a minimum of three permanent Panamanian employees employed.
Small Business Investor Visa (Inversionista de Peque?a Empresa): this visa is designed for those who wish to establish a small business in Panama with a minimum investment of $40,000 and a minimum of three permanent Panamanian employees employed.

Q. Is the visa application process difficult and expensive?

A. The visa process for the pensionado program is very simple. It's a one-time application. There are no renewals and no additional fees.
Other visa programs require foreigners to file a renewal each year. This involves time, paperwork, and additional fees. The process takes only a couple of weeks and the legal fees are about $1,500.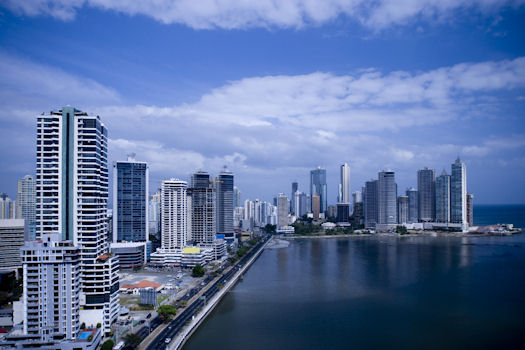 Q. Are there general requirements when applying for a visa?

A. Yes. All visas applications must be made through a Panamanian lawyer. All overseas documents to be presented to the authorities in Panama must be notarized and authenticated by the Panamanian consulate or by a notary and the Apostille.
The Apostille (Via the Hague Convention of 1961) is a quicker way of authenticating documents and is normally obtained through the Secretary of State in the foreigner's home state (in the United States) or through the Foreign Office (in Great Britain). Canadians should check with the Panamanian Embassy or consulate nearest them.
All documents must be fresh, (within two months of visa application) and passports must have at least one year to run.
A note regarding dependants: If a spouse will be covered by your visa, the foreigner will need to bring a marriage certificate. However, original marriage certificates are not acceptable if over two months old, so foreigners may need to obtain new ones.
If children under 18 are to be covered by the visa, they'll need to bring fresh birth certificates (not originals).

Q. Do foreigners who own property in Panama have to pay income taxes in Panama?

A. The Panamanian Fiscal Code defines a taxpayer as any person or entity (corporation or partnership), national or foreign, receiving taxable income.
According to the code, only income that is produced from any source within the territory of the Republic of Panama is subject to income tax, regardless of the place where it is received. This means income from sources outside Panama is not subject to taxes in Panama.

Q. Do foreigners who live only part of the year in Panama have to pay any income tax?

A. Foreigners, who spend 180 days or more in a calendar year in Panama, are considered residents for income tax purposes.
If an individual remains in Panama fewer than 180 days in a calendar year, and receives income from either work or other activities in Panama, that individual is taxed at a 15% fixed rate, plus an educational tax of 2.75%.


Are you interested in purchasing a second home in Panama? To see what's available, visit our Featured Properties of Panama.
* The information above is general background about purchasing property in Panama and is not meant as a substitute for the advice of your attorney or accountant, who can take into consideration your individual situation.